Introduction
What is the importance of email
Marketing?

Email marketing is an essential tool for today's
business world using the internet.
Email marketing is using
your email account to get the word out to others about the product or service
you are promoting.Email marketing is a direct mail system
that uses your email system for communicating with others.
General
Points
I send emails to improve my
branding and generally get a better relationship with my readers and potential
customers. I also want to build the customers confidence in me and my products
and the products I am promoting. I want them to remain loyal to me and to also
gain more business from them.
The emails are also sent to
help me acquire new customers. As a marketer I will also send emails with an
instant purchase opportunity contained within. I also like to add my
advertising onto other people's emails to improve my brand.
There are various advantages
with email marketing that don't appear in traditional mail marketing.
While search marketing is said to be the most effective form of marketing, the
email marketing comes a close second. It is much easier to track your ROI
(return on investment) when using email marketing.
I can reach a world-wide
audience of those that have expressed an interest in my product or products,
without incurring heavy financial burden for postage and packing.
With an email as I will have collected the names of my potential clients, I can
send a more personalised and relevant message.
I can respond immediately to
certain results of my email, such as a purchase that has been abandoned.
Many internet users check their email on a daily basis, and my reach is far
superior.
One of the biggest
disadvantages is the spam rate and also the rejection rate. Some people sign up
for your emails and then start marking them as spam. Of course, this also
happens with direct mailing when they are put in a bin.
If you have built your lists
the way most people advise you will have used an opt in or a double opt in for
your customers to agree to receive your emails.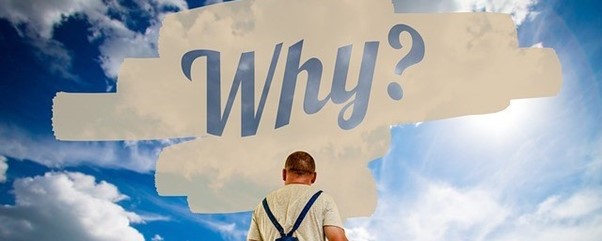 Why Do I use Email Marketing?
The most obvious reason for
using email marketing is the cost or even lack of cost. Yes you need to use
your time which is a very valuable asset but there are no monetary outgoings as
such.
It is much easier to check what
is happening with your emails with the modern analytics that are available. You
can even see how many of your emails have been opened and how many have had
their links clicked. This is something you would never know with traditional
mailing methods.
I can easily modify my email
campaigns if I an tracking different headlines or body information with a split
mailing.
The rate of success or ROI is far better than it was with traditional methods.
As a marketer I need to let
people know what products and services I have to offer. I will use a small
product, which has a perceived value, to give away so as to entice people to
sign up to my list. Once I have people on my list I will start to email
them with details of products they may be interested in.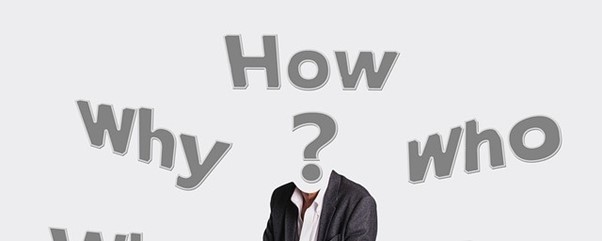 How Do I Use Email Marketing?
Once I have set up my marketing
email account I need to start building a list of people who will be interested
in the product or service I am promoting. I can of course set up several lists
for the different products and services I intend to promote. More will be
explained about list building in a separate article. To do a good marketing
campaign you will also need an autoresponder. (This will also be covered in a separate
article).
I never use my email promotions
to actually sell any items. I try to presell an item so that when the
prospective purchaser clicks on the link they will go to the owners sales page.
There is a mnemonic that David Chaffey of Marketing Insights
uses and that is "CRITICAL"
Creative: My design and layout want to be
conducive with the product I am promoting. When I have customers sign up to my
lists. I ask them to indicate if they would prefer text or HTML emails.
Relevance: Make sure you personalise each
email. Don't send emails that are not relevant to the list concerned
Incentive: Most people when they open an
email look to see what's in it for them. This is where the use of items you can
afford to give away come in handy. It is that hook that gets them interested in
the item you are marketing.
Timing: Send out the email so the
majority of your readers will get it during the day. This can depend on what
you are promoting and whether you are promoting it to a particular geographical
demographic.
Integration: Where you use other forms of
marketing make sure your email has exactly the same message as the other
marketing ways.
Copy: You must consider all the email
header, body and anything else. Spread the links through the email in the hope
of catching the impulsive buyer.
Attributes: Here you decide the to and from
addresses, the date and time and the email format. You can do a lot more with
an HTML email but that is no good if your customer has requested text emails.
Landing Page: The easiest way to convert your
emails into sales is to have instructions as to exactly what you want you
reader to do. This can be done with a landing page that has a sign-up form on it.
Conclusion
What is the importance of email marketing?
Providing I select the correct
product for my list I should have some interest shown.
Email marketing is a vital component of
any marketing campaign. If you learn how to use it well it will ensure an
increase in actions.
Don't send more emails straight
away. I know some marketers send out four and more emails a day. With me they
go straight into the deleted items.
This will help with your internet profit success!